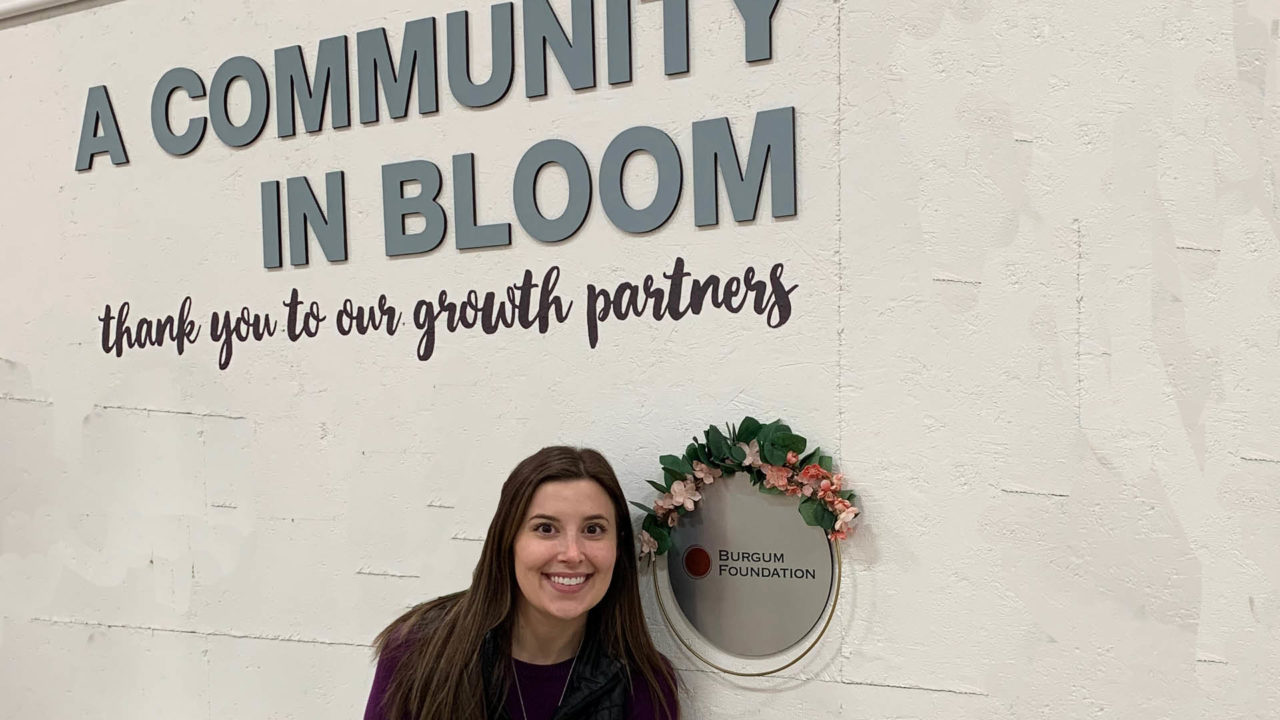 The Burgum Foundation: A Tradition of Helping Communities Bloom
September 13, 2020 | Written by
Frederick Burgum family's legacy run deep in North Dakota, where he and his family have worked the soil, planted roots and helped communities bloom.
Starting from humble means, Frederick's grandparents managed the Arthur Farmers Elevator in the early 1900s and built a family tradition of giving back to the beloved region they called home. Inspired by his grandparents' servant leadership, Frederick Burgum and his wife, Jody, established the Burgum Foundation, a private charitable foundation, in 2015.
The Foundation invests in local communities by providing opportunities for people from all walks of life and making contributions that will have a measurable and meaningful impact on present and future generations. Their primary focus areas are to encourage education, good values and an entrepreneurial spirit. It's through their entrepreneurial support and generosity Hope Blooms has blossomed even further by receiving grant funding.
Read more about how the Burgum Foundation has enhanced and elevated our mission in a Q&A with Julia Taylor, grants administrator with the Burgum Foundation.
How does Hope Blooms' mission align with the Burgum Foundation's mission?
Burgum Foundation sees Hope Blooms as an amazing organization that is always striving to bring positivity and joy those who need it most. We also see what Kelly has created as entrepreneurial, in that, she's founded an organization that reaches many people in such an impactful way.
What, in the eyes of the Burgum Foundation, is special about the Fargo-Moorhead-West Fargo and surrounding area?
Fargo-Moorhead-West Fargo has grown substantially over the years, and yet, it still feels like a close-knit community. We think this is because we take care of one another around here. Whether it be what we see in our schools to the positivity Hope Blooms spreads, people in this community feel a sense of responsibility to support each other.
From your interactions or experience with Hope Blooms, what do you see as its impact on the community?
The way Hope Blooms, and Kelly herself, spread joy feels contagious. The impact is not only on the recipients of these bouquets, but also on the donor and volunteer engagement needed to help everything come together. The Burgum Foundation is so grateful to see an organization like Hope Blooms encouraging joy and good values.
From a funder perspective, and on behalf of the Burgum Foundation, why do you believe in supporting causes like Hope Blooms?
The Burgum Foundation believes in supporting causes, like Hope Blooms, because there is a ripple effect when things like this come together. There is joy to the person receiving the beautiful flowers, there is fulfillment to the volunteers who spend their time on this cause, and for us, there is gratitude in knowing our support has played a role in facilitating this spread of positivity.
Lastly, what's your favorite flower?
My favorite flower is the calla lily. I think there is something so beautiful in its simplicity.
Stay up to date on our big annoucements, volunteer opportunities, future impact stories and so much more!