Hope Blooms thrives on donations from people like you. We cheerfully accept donations of flowers, supplies and financial support. If you would like to donate flowers, please notify us at least one week in advance to coordinate scheduling and volunteers.
You can help by donating…

Donate your unwanted or extra flowers to be used as a source of comfort and hope for someone else.

We're always accepting pint & half-pint mason jars between 8-12 oz. We also accept twine, jute and shop supplies.
Thanks to the generosity of our donors, we're able to continue spreading joy to our community.
Sponsor a Day of Deliveries
Be a kindness advocate by sponsoring a day of bouquet deliveries to our community members in need. For an investment of $500, you will foster a sense of belonging and hope for our fellow community members who are going through difficult times. Your generosity continues the kindness ripple effect set in motion by countless supporters and volunteers.
Sponsorship benefits include the following during your sponsored week:
Special recognition on social media
Recognition of your generosity with each bouquet delivery
Acknowledgement of your kindness at volunteer events
Name included on physical sign at Hope Blooms shop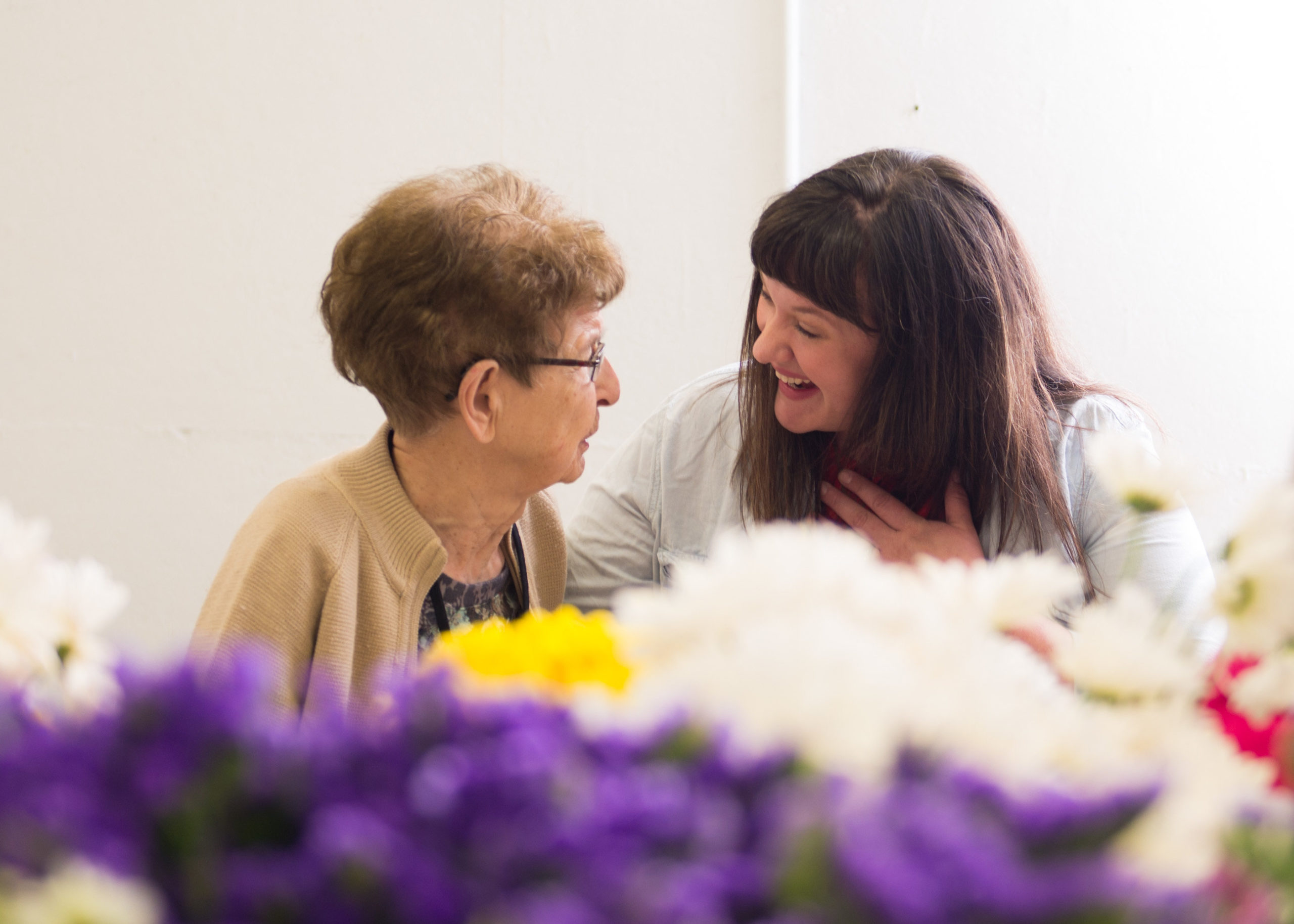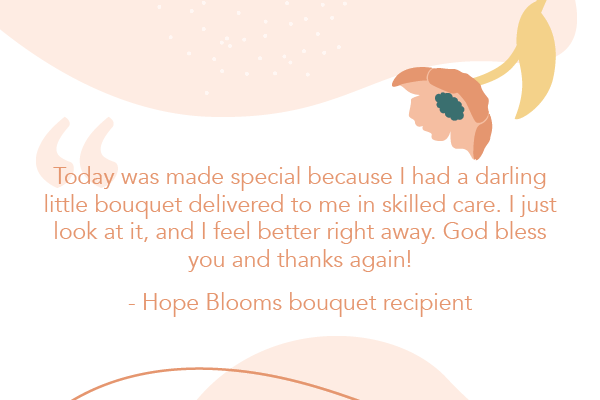 Looking to donate your time?
Hope Blooms thrives on volunteer support - we simply couldn't do our work without many generous community volunteers! Hope Blooms offers a variety of volunteer opportunities to individuals and groups alike. From cleaning jars and picking up recycled flowers to arranging bouquets and delivering blooms to recipients, and more. There are opportunities for everyone. We'd love to have you join us!
Wear joy & do good at the same time!
Put a little joy in your step by sporting Hope Blooms wearables! We have T-shirts, sweatshirts, hats, totes and more. Sizes range from baby to adult – both male and female options. Through our partnership with Shirts From Fargo, a percentage of the proceeds directly benefit our mission. Thank you for your support!