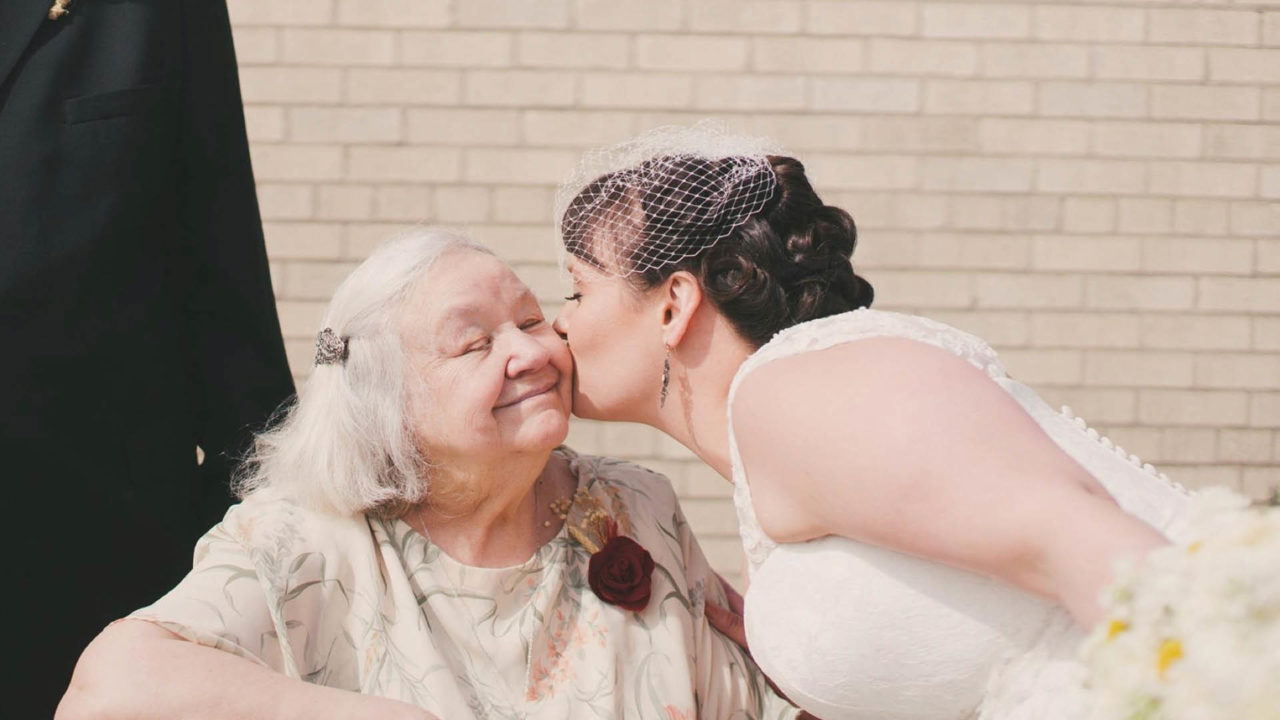 March 18, 2018 | Written by
You matter. These two tiny words hold a special meaning in my heart because they are the inspiration behind the inception of Hope Blooms. They exemplify belonging and inclusion, and they illustrate a person's fundamental value as a human being.
During that sacred time together, our interactions made me feel like I was the most loved, bright and important little girl. A special bond formed between us as my grandma began to teach me the value of performing simple acts of kindness for others — just because.
I felt all of these things stirring in my heart as a young girl when I spent time with my sweet Grandma Freda. I was fortunate enough to see her nearly every other weekend and for six weeks every summer while growing up.
She taught me so many things like cleaning, ironing, baking and — most significant to me — how to tend to a flower garden. I spent humid summer days elbow deep in dirt and weeds, caring for her countless flower beds. It was in these small, seemingly insignificant acts I found the most love and joy because they meant so much to my darling grandma. I distinctly remember how a job well done brought a soft and sincere smile to her face, and how she often looked back on my labors with gratitude. And ever since then, I have felt the most fulfilled in my life when I'm cultivating moments of joy for others. My servant heart blossomed under her loving guidance.
And, I felt all of the same emotions flooding back to me with the birth of my son, Henry Fisher, in November 2015. I want to instill the same values in my son as my grandma did for me. I hope to nurture his servant heart from a young age and teach him compassion, empathy and giving back as a way of life.
Inspired by my time with my grandma and being a mom, Hope Blooms came to life in July 2016. Hope Blooms repurposes flowers from weddings, funerals and other special events and delivers beautiful bedside bouquets to community members who are facing difficult times. What started out as a simple idea to spread more hope, happiness and emotional healing throughout our beloved communities has blossomed into a budding non-profit nearly two years later with the help of countless volunteers.
We have impacted the lives of so many, delivering nearly 3,500 bouquets to those who can use a little extra joy in their day — from hospice patients, nursing home and assisted living residents and women staying at the YWCA emergency shelter to families staying at the Ronald McDonald Houses, those receiving treatments at the Roger Maris Cancer Center and more.
The joy that first bloomed spending the summers working in my grandma's garden lives on in the community we're creating for others — not only for those who receive bouquets, but also in engaging individuals and businesses through Hope Blooms service projects.
We're delivering small bouquets, but we're creating a lasting feeling for those who need it most. Like Caroline, the wife of John, a hospice patient. She teared up when her husband received a bouquet of white roses like the bed of roses in their backyard that he loving cared for before he became ill. She said the flowers lifted their hearts during this difficult time and she placed them at her husband's bedside, "Where he can smell the roses."
With the help of a strong and resilient board of directors, a successful foundation is being built for our organization to continue well into the future. We hope you'll join us on this beautiful journey of cultivating joy, love and human acknowledgement for community members and the spaces that surround us all.
Stay up to date on our big annoucements, volunteer opportunities, future impact stories and so much more!