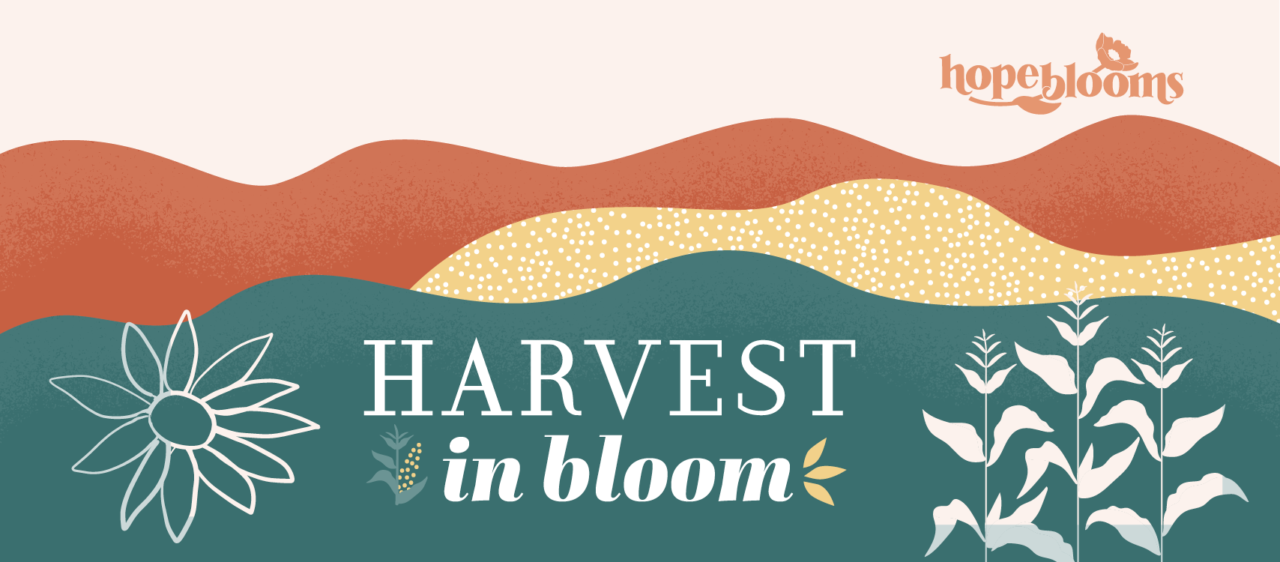 Thursday, September 07, 2023 | 6:30 pm - 8:30 pm
4240 160th Ave. SE, Durbin, ND 58059
Join us for Harvest in Bloom on Thursday, Sept. 7 from 6:30-8:30 p.m.! Enjoy dinner and an evening dedicated to gratitude and nurturing our community through the mission of Hope Blooms. We'll have fellowship, live music, delicious food, an impact speaker and a silent auction – all benefitting Hope Blooms.
Tickets are $40 each and includes a dinner and your choice of beverage: old fashioned root beer, wine or craft beer. The dinner menu includes a hearty home-cooked meal of amazing burnt tips, special recipe mac & cheese, baked beans and savory garlic butter shrimp by Holysmokesque Catering and decadent cupcakes by Buttercream Bliss.
This event is graciously hosted by Steve & Sharon Miller.