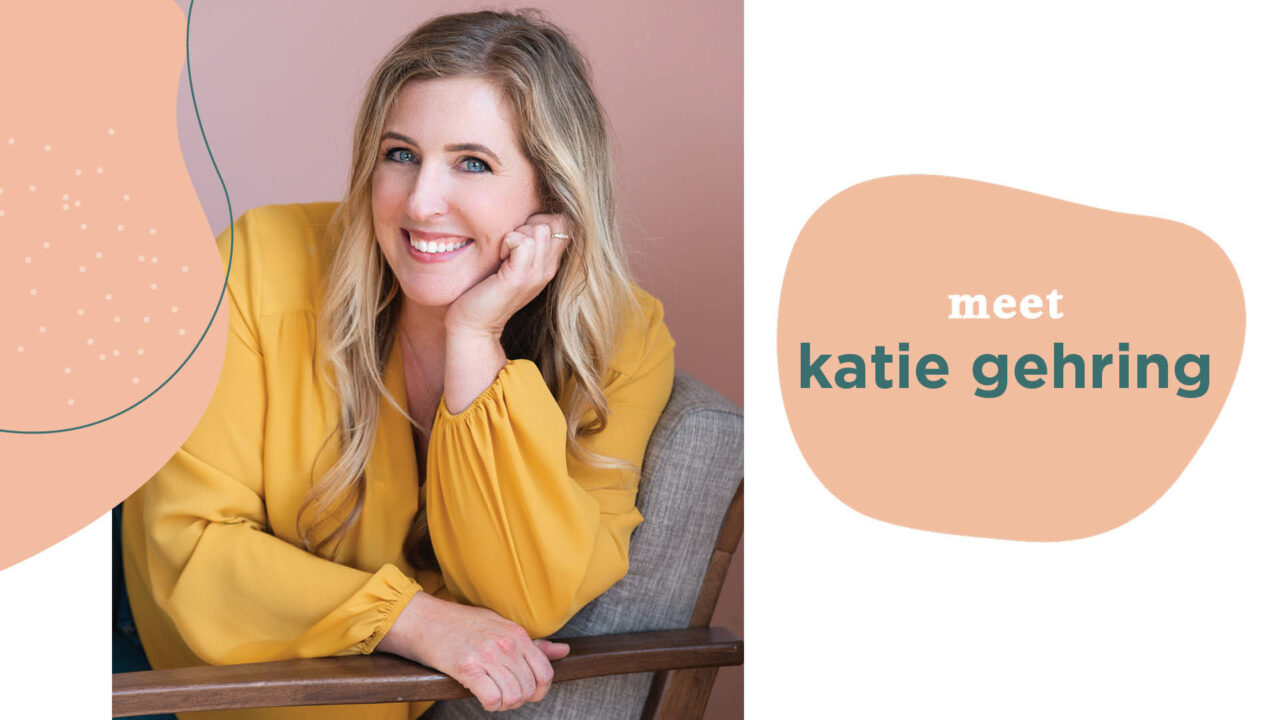 Get to know our operations & development manager: Katie Gehring
October 10, 2022 | Written by
We're jumping for joy to introduce you to our operations & development manager Katie Gehring!
Katie joined Hope Blooms in August as our very first full-time employee. She is the organizational wizard behind our day-to-day operations. She keeps our shop running smoothly, processes improved and brings so much joy! She's a professionally trained florist with a keen sense of creativity that's only matched by her joyful nature. Katie fosters meaningful relationships in our community and among our supporters.
Why are you passionate about working at Hope Blooms?
The heartfelt mission of Hope Blooms resonates with me for too many reasons to count! With my background in the floral industry, I know the effect flowers have on people. Sometimes flowers can say things that words simply cannot. My favorite quote is "In Joy or Sadness, Flowers are our constant friends." Whether flowers are given for happy or sad occasions, they are always meant for the recipient to feel loved and recognized. The best part about Hope Blooms is that flowers are being sent to people in need simply to remind them that they matter!
In what ways do you see Hope Blooms making an impact in our community?
The act of repurposing flowers that would otherwise be discarded and giving them another chance at making someone's day is filling a huge void in our community! Seeing someone's face light up when I get to make a delivery is the best feeling in the world, so I have seen firsthand how Hope Blooms is making a HUGE impact. I also got to arrange flowers with a gentleman from an assisted living facility, and we were singing Taylor Swift lyrics while making bouquets, so it's not just the recipient of the flowers who is experiencing joy.  Love and happiness is created at the Hope Blooms shop and spread all around over Fargo-Moorhead.
Why is giving back in your community important to you?
Our community is connected in so may ways and to be apart of that through flowers is really special. Fargo-Moorhead has such a diverse population, and I think it is a beautiful thing to see people of all ages, backgrounds and abilities be able to come together and create floral bouquets for fellow community members. I moved to Fargo the same year Hope Blooms was founded. I can see and feel the love and support the FM area has for small non-profit organizations and family businesses, and that is something I also want to embody!
What's your favorite flower and why?
 I love gardening and have a yard packed full of perennials. My favorites are probably Peonies, but I don't tell the others! They always remind me of my wedding because I got married in June when they are at their prime.
What's your favorite way to spread joy?
I believe that no act of kindness is too small. I consider myself a simple person, so I like to make people feel good by just smiling and saying hi to strangers, opening the door for people, and being courteous and polite. We live in such a busy world, and I think it's important to put down your phone and simply connect with others. I also love to leave a quarter in the cart at Aldi!
Name one of the most joyful moments in your life.
My husband and I moved to the lakes area five years ago, and the solitude it has brought to our lives is immeasurable. Life is so short and precious, and you have to make time for things that bring you happiness. Being able to look out at the water and the woods, hear the loons calling and sit on the deck after a long day of work are the moments that bring me the most Joy.
What's something no one would ever guess about you?
Last winter was so long and cold that I took up a new hobby: taxidermy!
When you're not spreading joy with Hope Blooms, how do you spend your time?
I love all things crafty, sewing, painting and gardening. On the weekends I love to thrift and antique shop, renovate my house, walk my dogs and go on boat rides.
Share about yourself – family, where you're from, anything else interesting, etc
I was born in raised in San Diego and moved to Bozeman, Mont., in my 20s, so I always have a beautiful place to go vacation and visit family and friends!! Flowers have always been a big part of my life. I actually met my husband through working at a flower shop! My mother-in-law grows flowers and used to sell to the florist I worked for. Once we got to know each other, she fixed me up with her son who lived in Fargo and that's how I found myself in Minnesota!
FUN FACT: Katie and Kelly (Hope Blooms founder) share the same birthday: Feb. 22! It's was meant to be! 
Stay up to date on our big annoucements, volunteer opportunities, future impact stories and so much more!