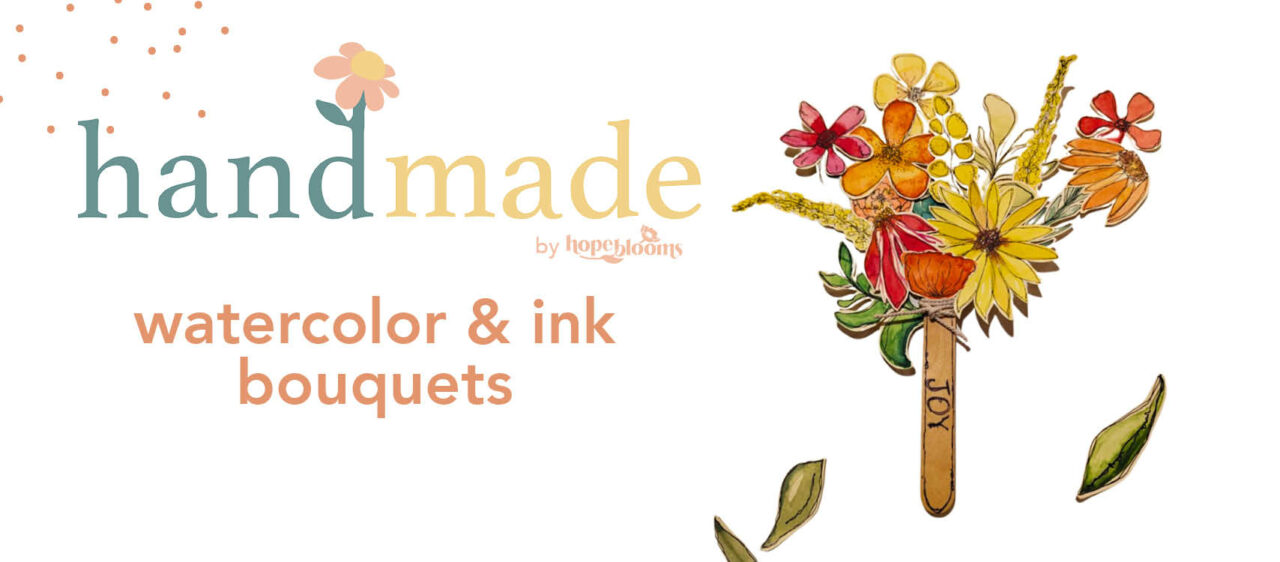 handmade by Hope Blooms: Watercolor & Ink Bouquets (Sept. 21-22)
Friday, September 22, 2023 | 6:00 pm - 7:00 pm
Hope Blooms, 758 34th St. N., Suite O, Fargo, ND 58102
Join us for a hands-on watercolor and ink bouquet class! You'll learn a variety of painting techniques used to create many kinds of greenery and flowers and then turn them into your own mini bouquet. No painting experience is needed, and this bouquet will never wilt! The project is yours to take home.
The class is $35 per person, and all supplies are included.
All proceeds benefit Hope Blooms.
Handmade is an ongoing series of joy-filled do-it-yourself, crafty projects that inspire creativity, connection and contentment.
Thank you for supporting the mission of Hope Blooms!
DATES & REGISTRATION
Click on the date to register.
LOCATION
Hope Blooms permanent location: 758 34th St. N., Suite O in Fargo.