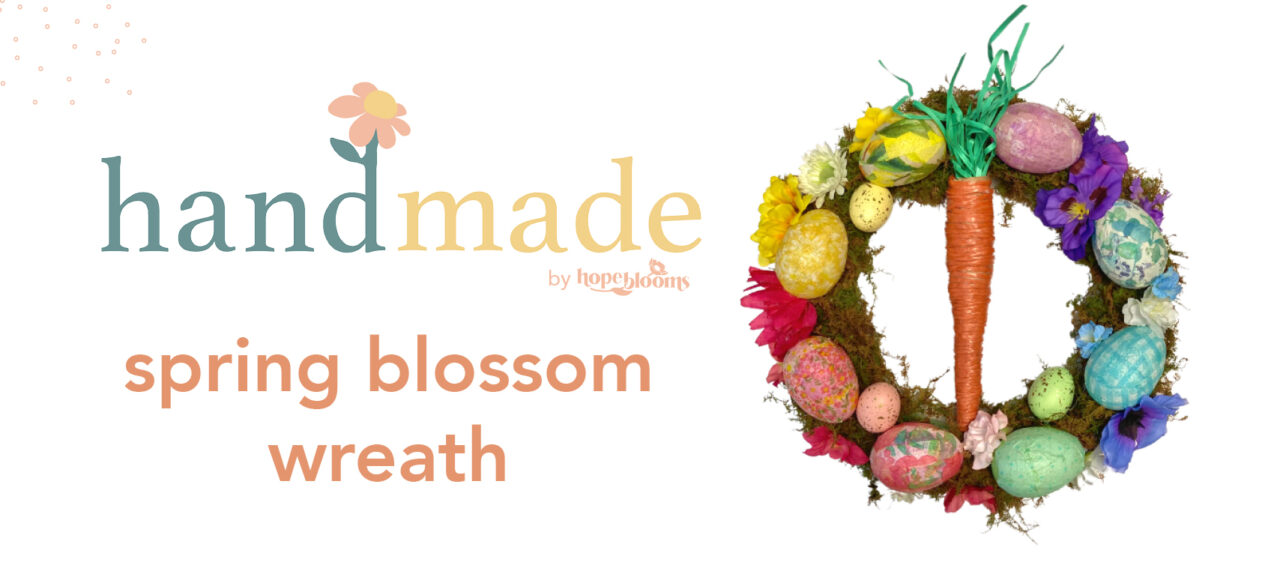 handmade by Hope Blooms: Spring Blossom Wreath DIY class (March 24-25)
Friday, March 24, 2023 | 1:00 pm - 2:00 pm
Hope Blooms, 758 34th St. N., Suite O, Fargo, ND 58102
Join us for a hands-on DIY class creating a charming spring blossom wreath featuring a variety of handcrafted elements! It's a perfect way to add a burst of springtime joy to your home. The project is yours to keep!
All proceeds benefit Hope Blooms.
Handmade is an ongoing series of joy-filled do-it-yourself, crafty projects that inspire creativity, connection and contentment.
Thank you for supporting the mission of Hope Blooms!
DATES & REGISTRATION
Click on the date to register.
LOCATION
Hope Blooms permanent location: 758 34th St. N., Suite O in Fargo.