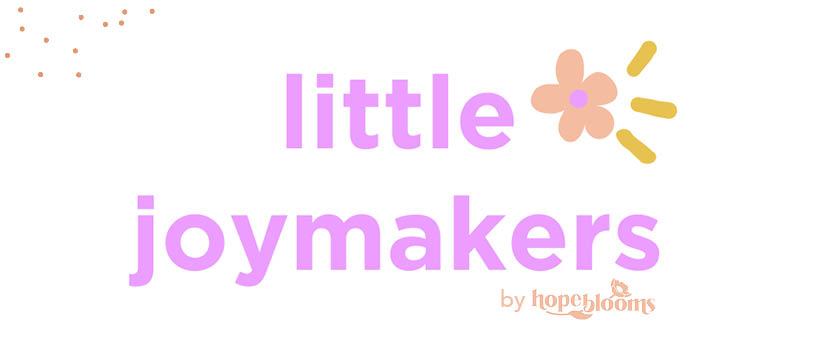 handmade by Hope Blooms: Little Joymakers Class
Thursday, June 22, 2023 | 1:00 pm - 2:30 pm
Hope Blooms, 758 34th St. N., Suite O, Fargo, ND 58102
Join us for our Little Joymakers class: a place for little buds and blooms to practice their creativity and kindness! This class features a variety of hands-on craft projects and kindness-boosting activities for kids.
Kids will leave with several take home projects.
The class is $35 per child. All supplies are included.
All proceeds benefit Hope Blooms.
Little Joymakers is part of our handmade by Hope Blooms, an ongoing series of joy-filled do-it-yourself, crafty projects that inspire creativity, connection and contentment.
Thank you for supporting the mission of Hope Blooms!
DATES & REGISTRATION
We're offering two different sessions. Click the age to register.
AGES 5-8: Thursday, June 22 | 1-2:30 p.m.
AGES 9-12: Thursday, June 22 | 3-4:30 p.m.
LOCATION
Hope Blooms permanent location: 758 34th St. N., Suite O in Fargo.