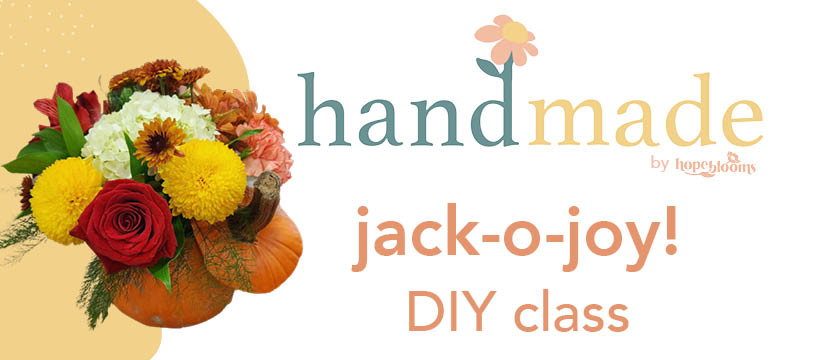 handmade by Hope Blooms: Jack-O-Joy (Oct. 19-21)
Saturday, October 21, 2023 | 10:00 am - 11:00 am
Hope Blooms, 758 34th St. N., Suite O, Fargo, ND 58102
Enjoy this hands-on activity creating a gorgeous, one-of-a-kind pumpkin centerpiece. You'll dust off your pumpkin carving skills while learning how to arrange a beautiful fall floral arrangement. The project is yours to take home.
The class is $35 per person, and all supplies are included.
All proceeds benefit Hope Blooms.
Handmade is an ongoing series of joy-filled do-it-yourself, crafty projects that inspire creativity, connection and contentment.
Thank you for supporting the mission of Hope Blooms!
DATES & REGISTRATION
Click on the date to register.
LOCATION
Hope Bloom: 758 34th St. N., Suite O in Fargo.