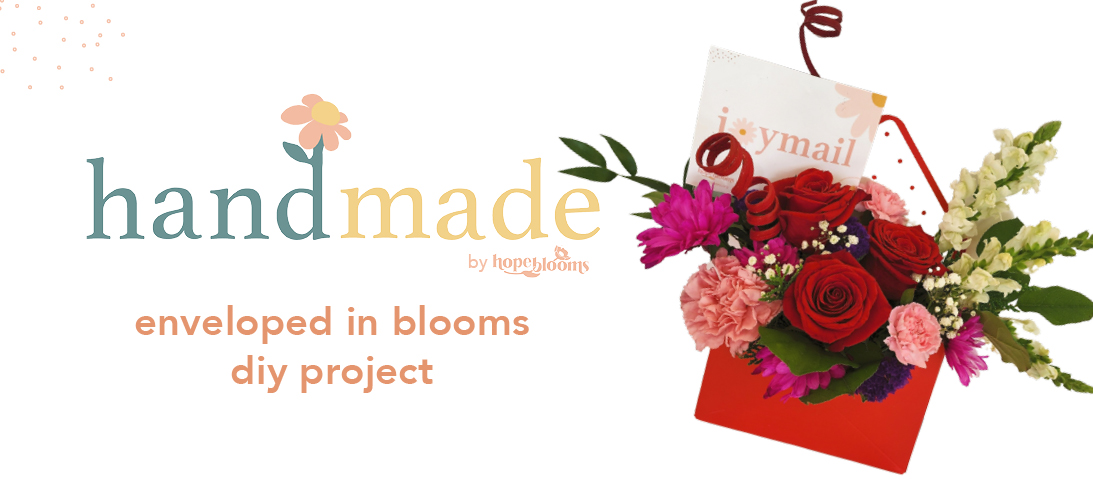 handmade by Hope Blooms: Enveloped in Blooms DIY class (Feb. 10-11)
Friday, February 10, 2023 | 1:00 pm - 2:00 pm
2237 13th Ave. S., Fargo, ND 58103
Join us for a hands-on DIY class creating a cheerful Valentine's Day-themed arrangement. Attendees will learn how to create a one-of-a-kind floral bouquet tucked into an adorable envelope box. It's a perfect gift to surprise a special friend or to add a burst of joy to your own space. The project is yours to keep and take home!
All proceeds benefit Hope Blooms.
Handmade is an ongoing series of joy-filled do-it-yourself, crafty projects that inspire creativity, connection and contentment.
Thank you for supporting the mission of Hope Blooms!
DATES & REGISTRATION
Click on the date to register.
LOCATION
Hope Blooms temporary shop: 2237 13th Ave. S., Fargo.