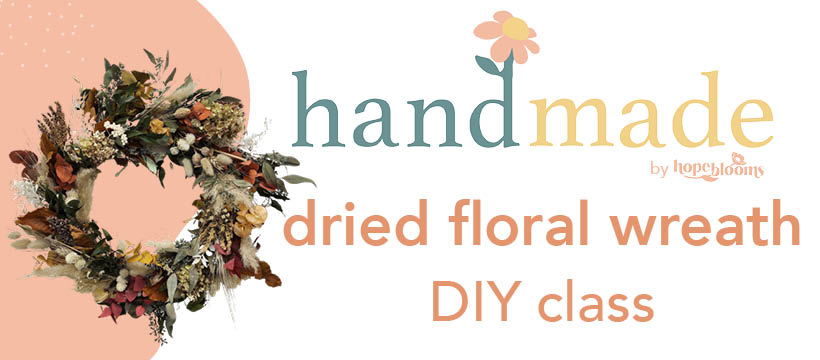 handmade by Hope Blooms: dried floral wreath DIY class (Nov. 18-19)
Friday, November 18, 2022 | 10:00 am - 11:00 am
2237 13th Ave. S., Fargo, ND
Introducing our new makers series! Handmade is an ongoing series of joy-filled do-it-yourself, crafty projects that inspire creativity, connection and contentment. The project made in class is yours to keep!
This month's project is a dried floral wreath! Enjoy this hands-on activity creating a gorgeous, one-of-a-kind dried floral wreath. In this guided activity, you'll learn how to put together the perfect fall wreath using dried floral. All proceeds benefit Hope Blooms.
Thank you for supporting the mission of Hope Blooms!
DATES & REGISTRATION
Click on the date to register.
LOCATION
Hope Blooms temporary shop: 2237 13th Ave. S., Fargo.