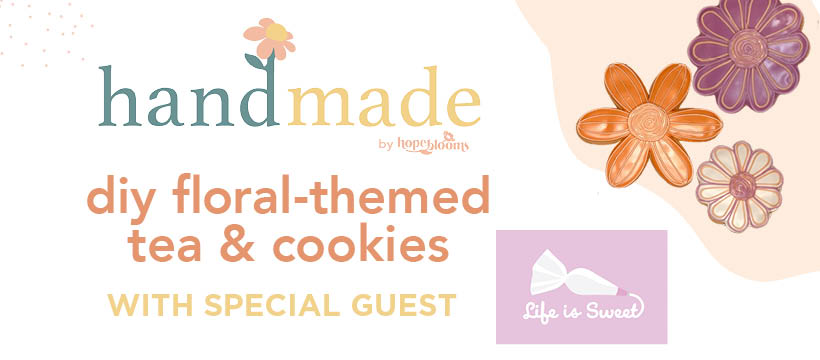 handmade by Hope Blooms: DIY Floral-themed Tea & Cookies (April 20-22)
Thursday, April 20, 2023 | 6:00 pm - 7:00 pm
Hope Blooms, 758 34th St. N., Suite O, Fargo, ND 58102
Join us for a hands-on DIY class creating floral-themed tea and cookies! We'll make and enjoy floral-inspired tea: lavender London fogs and rose chamomile. Attendees will also learn the art of sugar cookie decorating! Special guest Jalie Hass of Life is Sweet will teach participants how to decorate the perfect flower cookie! You'll take home three decorated cookies and a mug adorned with a custom Hope Blooms sticker.
All proceeds benefit Hope Blooms.
Handmade is an ongoing series of joy-filled do-it-yourself, crafty projects that inspire creativity, connection and contentment.
Thank you for supporting the mission of Hope Blooms!
DATES & REGISTRATION
Click on the date to register.
LOCATION
Hope Blooms permanent location: 758 34th St. N., Suite O in Fargo.