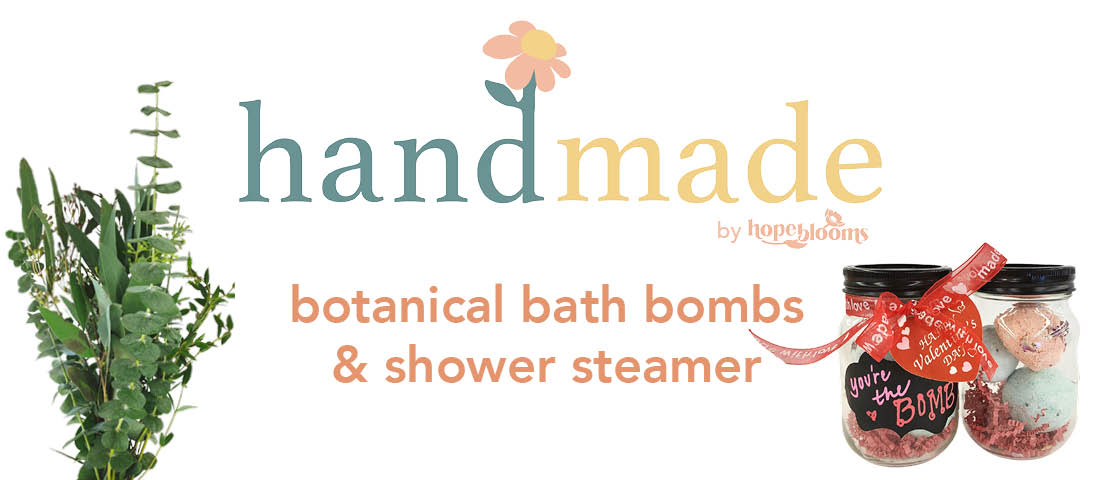 handmade by Hope Blooms: Botanical Bath Bombs & Shower Steamer DIY class (Jan. 20-21)
Friday, January 20, 2023 | 1:00 pm - 2:00 pm
2237 13th Ave. S., Fargo, ND 58103
Join us for a hands-on DIY class creating a self-care bundle of botanical bath bombs & a shower steamer! In this guided activity, you'll learn how to make botanical bath bombs that incorporate essential oils and floral elements: lavender, eucalyptus and rose petals. You'll make a set of bath bombs, one for you and one you can give to a friend! Attendees will also create an aromatic eucalyptus shower steamer — the perfect way to level up your relaxation. The project is yours to keep and take home!
All proceeds benefit Hope Blooms.
Handmade is an ongoing series of joy-filled do-it-yourself, crafty projects that inspire creativity, connection and contentment.
Thank you for supporting the mission of Hope Blooms!
DATES & REGISTRATION
Click on the date to register.
LOCATION
Hope Blooms temporary shop: 2237 13th Ave. S., Fargo.