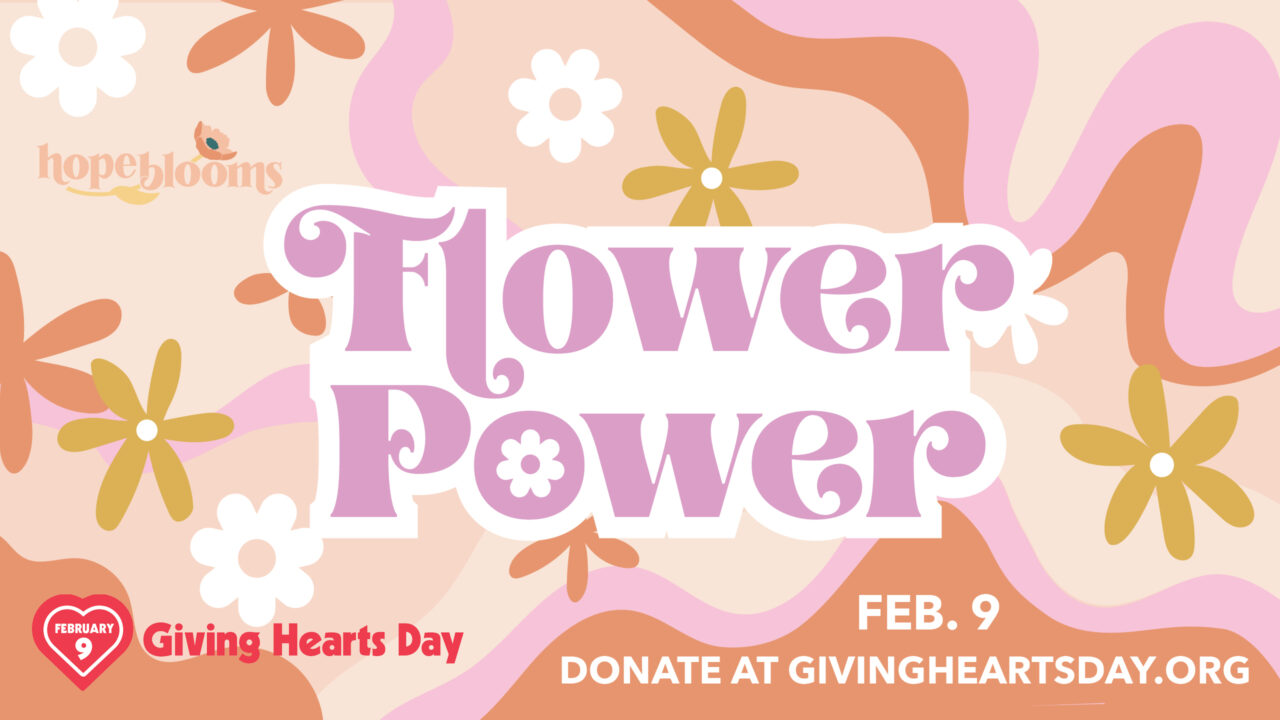 Giving Hearts Day + Hope Blooms 2023
Thursday, February 09, 2023 | 12:00 am - 11:59 pm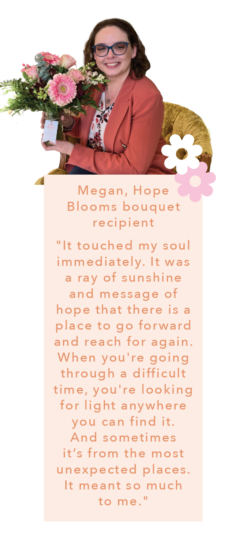 The power of flowers goes far beyond their visual beauty and sweet scents. They're the physical embodiment of joy, positivity and love. We use flower power every day to remind some of our most in-need community members they matter.
By making a donation to us on Giving Hearts Day, Feb. 9, we'll be able to foster more hope and encouragement for people, like Megan, who received a bouquet while she was getting support at a local crisis center.
Funds raised on Giving Hearts Day are matched and multiplied, which significantly expands the joy and hope we can provide. Thank you!
Donate at givingheartsday.org on Feb. 9!
Donations can also be made by check (must be dated Feb. 9 & received by Feb. 9 to be applied to GHD). Mail to: Hope Blooms at PO Box 9705, Fargo, ND 58106.
Preschedule a Gift
You can also preschedule a Giving Hearts Day donation now through Feb. 7 by following these quick steps:
1. Find our page: http://bit.ly/hopebloomsGHD
2. Add your donation amount, and go to your cart to check out
3. Make sure "Pay on Giving Hearts Day, February 9, 2023″ box is checked cart when you complete your order.
4. Your gift will be processed on Giving Hearts Day.