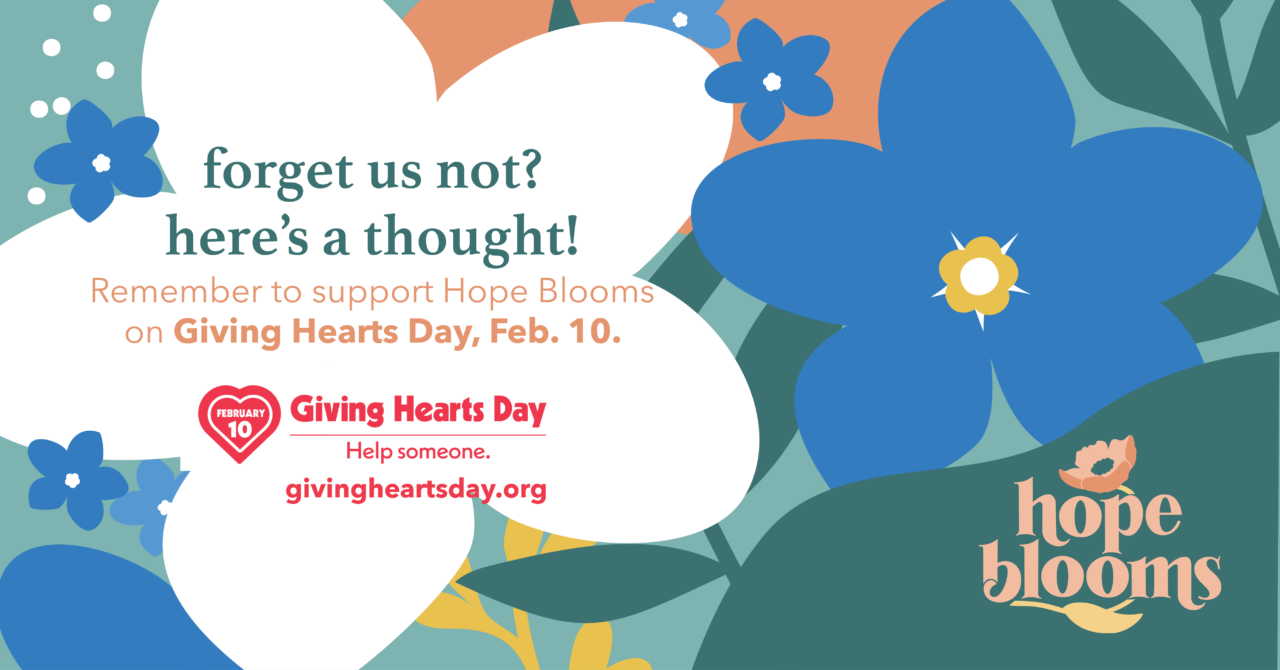 Giving Hearts Day + Hope Blooms 2022
Thursday, February 10, 2022 | 12:00 am - 11:59 pm
At Hope Blooms, our goal is to make sure no one in our community ever feels forgotten. By making a donation to us during Giving Hearts Day on Feb. 10, we'll be able to show more people they matter.
Funds raised on Giving Hearts Day are matched and multiplied, which significantly expands the joy and hope we can provide. We're forever grateful for your support, which will never be forgotten!
Virtual hugs & high-fives,
Hope Blooms
Preschedule a Gift
You can also pre-schedule a Giving Hearts Day donation now through Feb. 8 by following these quick steps:
1. Find our page: 
http://bit.ly/hopebloomsGHD
2. Add your donation amount, and go to your cart to check out
3. Make sure "Pay on Giving Hearts Day, February 10, 2022″ box is checked cart when you complete your order.
4. Your gift will be processed on Giving Hearts Day.