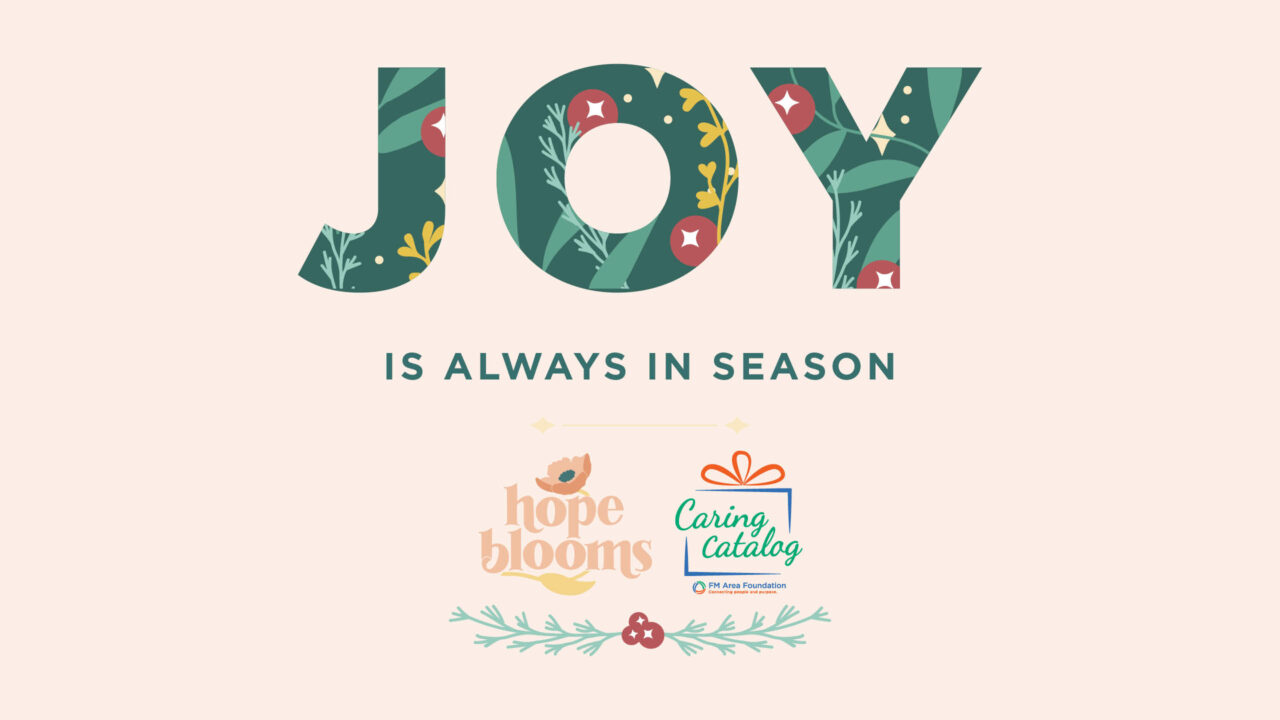 Friday, December 09, 2022 | 7:40 pm - 7:40 pm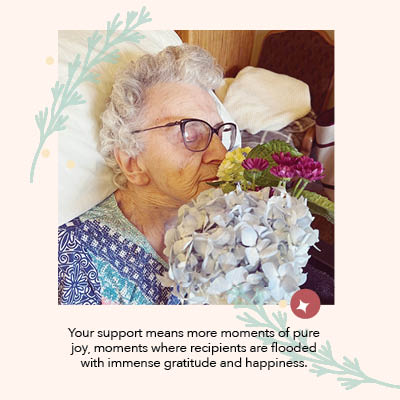 Hope Blooms is participating in the FM Area Foundation's Caring Catalog, Nov. 28-Dec 9. We'd adore your support this holiday season! All donations made to charities through the Caring Catalog go directly to the charities of your choice with the Foundation covering all fees.
Please consider a donation to help us flourish and change lives, one bouquet at a time.
The Caring Catalog is an online, giving platform that supports local nonprofit organizations and initiatives this holiday season. All donations are tax-deductible, and 100% of your gift supports the participating nonprofits. All participating nonprofits are located in either Cass County, N.D., or Clay County, Minn.