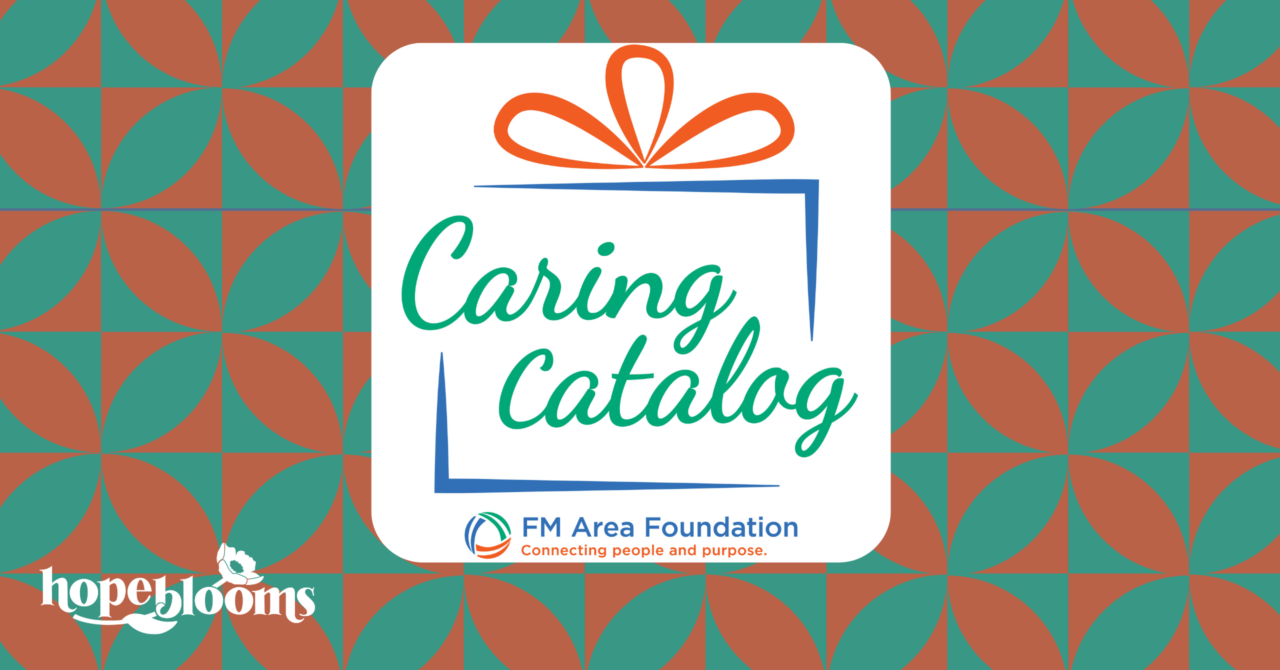 Saturday, December 11, 2021 | 12:00 am - 12:00 am
Hope Blooms is participating in the FM Area Foundation's Caring Catalog, Nov. 29-Dec. 13. We'd adore your support this holiday season! All donations made to charities through the Caring Catalog go directly to the charities of your choice with the Foundation covering all fees.
Help us bloom this season and spread more joy and emotional healing to those in need! Thank you!
From the Foundation's website:
This year, the FM Area Foundation has $61,000 in giving incentives, 100 participating nonprofits, and together, we can make one big difference for our community! There are no fees to participate, and the FM Area Foundation covers all credit card fees, so every dollar raised goes back into the community through the participating nonprofits.