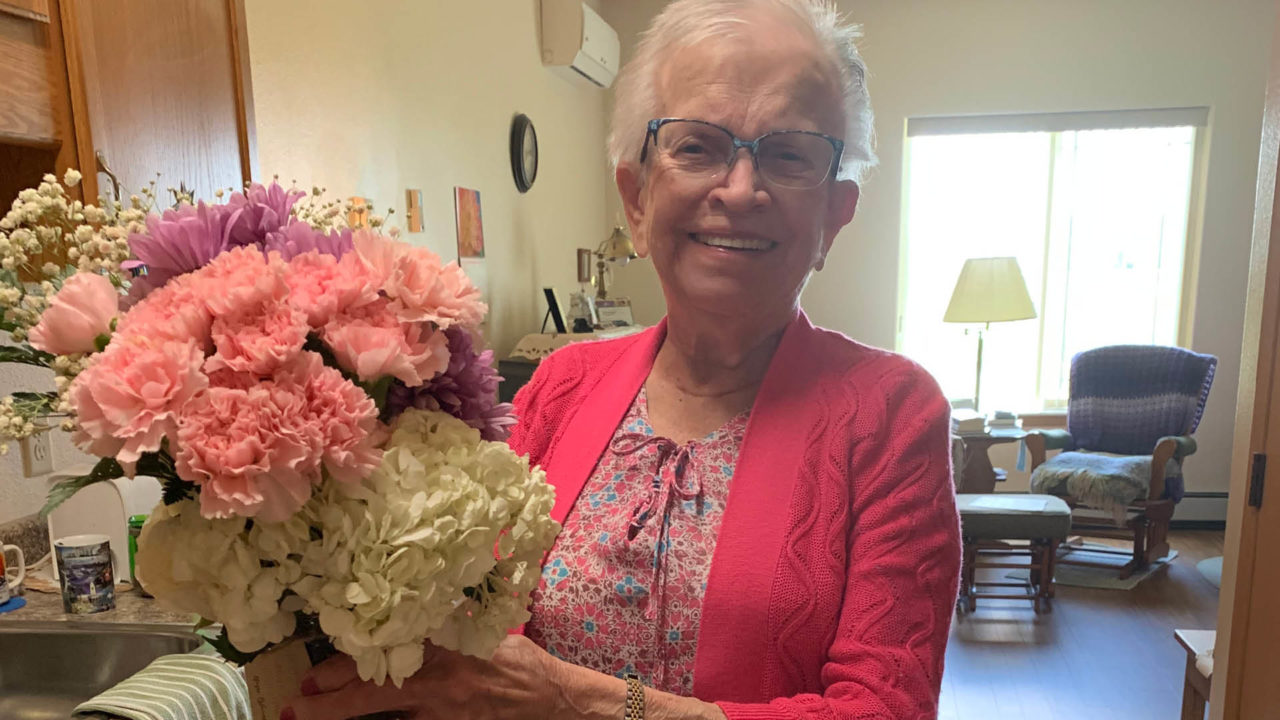 Easing Loneliness During COVID-19 for Assisted Living Communities
September 5, 2021 | Written by
Arvilla Lien, a four-time cancer survivor and Serenity Assisted Living resident, receives bedside bouquets through Hope Blooms. For Arvilla, the bouquets have brightened her days beyond measure.
"The first time I received a bouquet, I couldn't believe we were getting flowers. It was a Sunday afternoon, and I felt so honored to get them. I've appreciated them even more during the pandemic. Hope Blooms is a wonderful organization!"
Stay up to date on our big annoucements, volunteer opportunities, future impact stories and so much more!