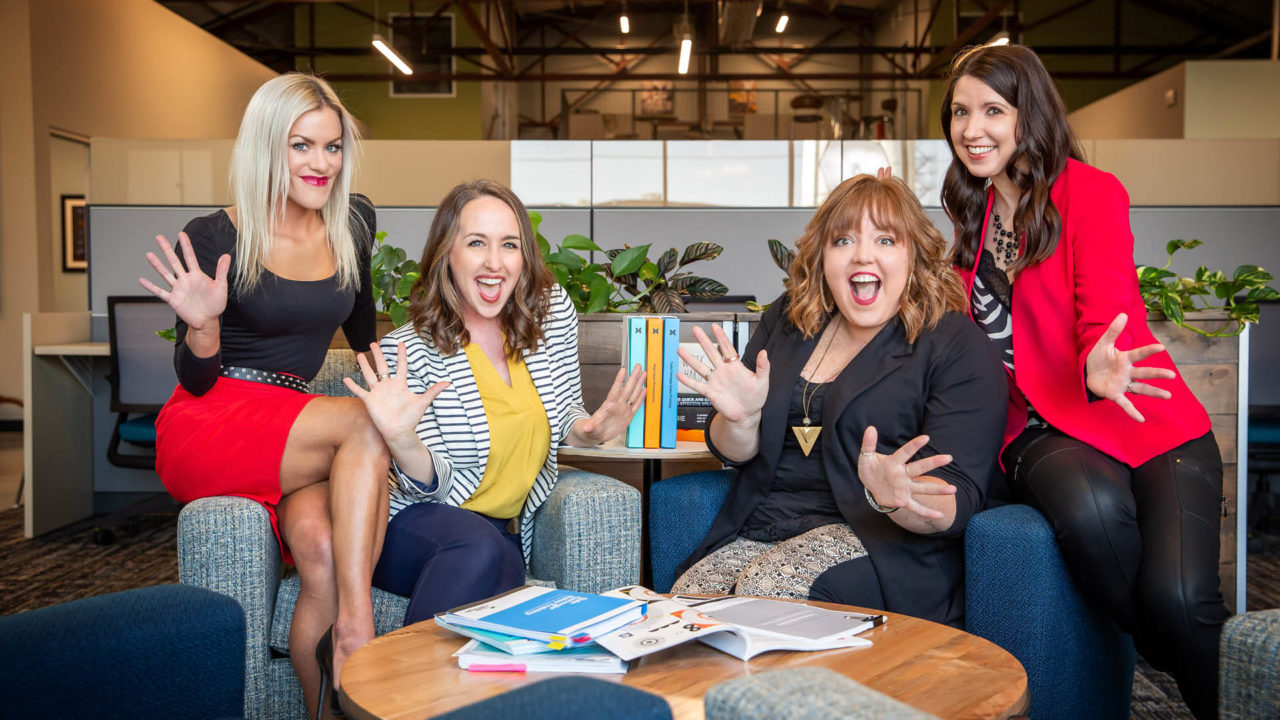 Dale Carnegie of ND & NW MN Shows Support for Hope Blooms
September 4, 2021 | Written by
One of Dale Carnegie's principles from How to Win Friends & Influence People is to "make the other person feel important – and do it sincerely," which pairs perfectly with the mission of Hope Blooms. Showing people that they matter is such an essential part of creating leaders and change makers in our community.
Dale Carnegie Training of North Dakota and Northwest Minnesota takes their core principles to heart every day – and by doing so, partners with many nonprofits in the communities they serve. We spoke with Erica Johnsrud, Dale Carnegie client experience and brand champion, about their organization's support of Hope Blooms.
How does Hope Blooms' mission align with Dale Carnegie Training's values?
Dale Carnegie reflects on creating happiness for others to cultivate a personal mental attitude that will bring peace and happiness. What a treat it is that we have Hope Blooms to do this in our community for some many! We are thrilled to support the Hope Blooms mission in creating joy for others. It is those seemingly small acts of kindness that make such a large impact on a person's life.
What, in the eyes of the Dale Carnegie, is special about the Fargo-Moorhead-West Fargo and surrounding area?
What makes this area so special is the thoughtful, kind, caring and driven people. When we take care of those people in our businesses, our communities and our homes, we see such a wonderful return and transformation of what our area is and can become. We are proud to be partners in transforming the people of our region!
From your interactions or experience with Hope Blooms, what do you see as its impact on the community?
Hearing the stories of recipients and seeing the joy Hope Blooms brings is such a gift!
Spreading the message of "you matter" fills our community with individuals and organizations that feel seen and cared for. Dale Carnegie once said, "Perhaps you will forget tomorrow the kind words you say today, but the recipient may cherish them over a lifetime." I would add that when you share joy and kindness as Hope Blooms does, you create a snowball of goodness that is passed on from person to person!
From a community partner perspective, why do you believe in supporting causes like Hope Blooms?
Giving back to the communities we serve is a vital part of our values at Dale Carnegie. It is an honor to be able to support Hope Blooms mission – especially when it aligns so closely with the work that we do!
Lastly, what's your favorite flower?
My favorite flower is either ranunculus or alstroemeria!
Stay up to date on our big annoucements, volunteer opportunities, future impact stories and so much more!