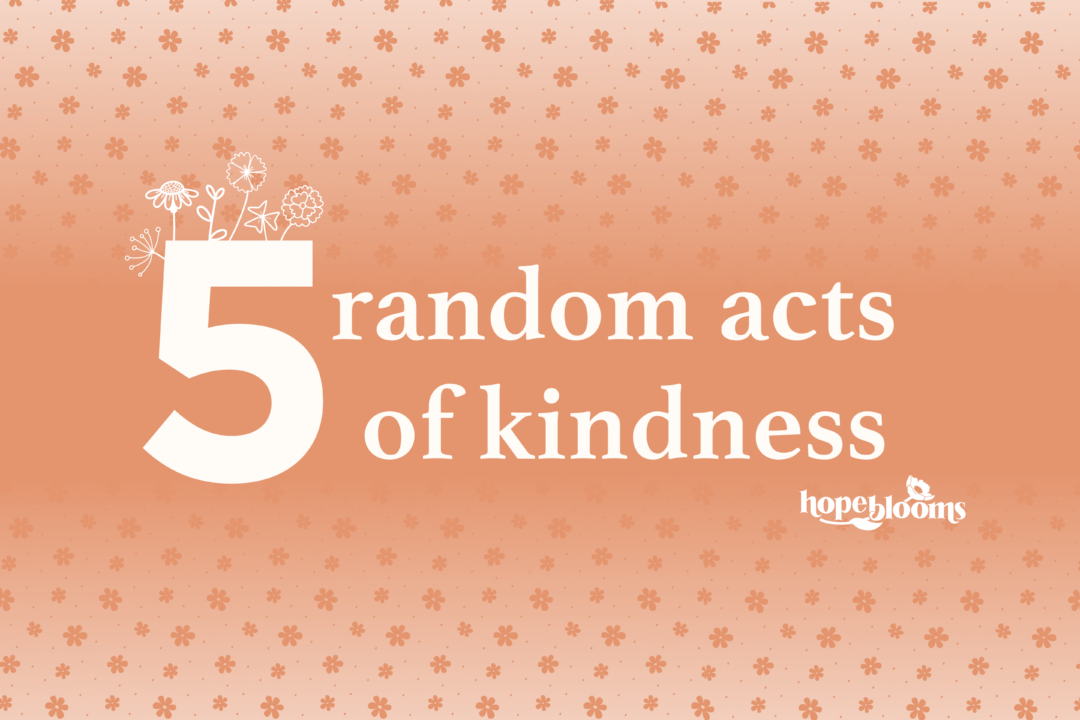 Be Kind Everyday: 5 Random Acts of Kindness
October 23, 2022 | Written by
Being kind to someone can change their entire day, week, or month. The best part about showing kindness is that it can be done in the simplest and most random ways. Kindness in not something that needs to be extensively planned out, perfect, or extraordinary. There are many ways to shine a light on individuals who may be feeling down or show appreciation for those around you. Let your kindness reassure people that they matter, while also encouraging them to spread joy. 
Here are 5 random acts of kindness!
1. Give a compliment
Of course, the most classic and simple way to spread kindness is with a compliment! A well said and heartfelt compliment can have a huge impact on someone's day. Take time to admire a coworker's outfit, notice a stranger's pair of glasses, or give compliments to the chef! People feel appreciated and confident when you mention something you like about them. Lastly, make sure you mean it. Nobody wants to listen to a half-hearted or boring compliment, but we would all take it anyways!
2. Check in on your loved ones
A quick text or phone call to check in on your loved ones can spread lots of kindness. People feel more connected and loved when you take the time to see how they are doing and what they might need. Show kindness, compassion, and love by listening and helping when they need you the most. Make it a priority to check in once a week or even once a month. Your consistency and kindness will pay off, making your loved ones look forward to the little message or conversation you might share with them!
3. Lend a hand
Whether it be holding the door for someone who's hands are full, helping with a task around the house, or volunteering, lending a kind hand can make a world of difference. Offering a helping hand shows a friend, family member, coworker, or stranger that you care about them doing well and completing what they set out to do. Be sure to lend a hand whenever you see its needed! People will greatly appreciate the time you take out of your day to help them succeed. 
4. Smile and wave
It seems quite easy, yet we don't always do it. A simple smile or wave as you pass by a neighbor, classmate, or the car beside you can cheer anyone up. This small act can make someone feel acknowledged, respected, and seen. Don't be afraid to even ask how their day is going if the time is right. 
5. Be kind to yourself
Being kind to yourself is much needed every day! Everyone makes mistakes or has a tough day. Making sure to allow kindness, forgiveness, and joy for yourself is extremely important. When you fill your day with brightness, you'll want to share it with everyone else. We are all human and nobody is perfect. So, give yourself some grace and do the same for others. 
Genuine kindness comes from within. Try following one of the oldest religious teachings in the world, and practice good thoughts, good words, and good deeds. Start by brightening your day with kindness to yourself, and then spread that same kindness and understanding to everyone. We cannot walk in someone else's shoes, so treat others as you would like to be treated. Finally, when it comes down to it, life is busy, crazy, and moves fast. Slowing down to share a random act of kindness allows us to enjoy the moment and those we share it with! 
Hope Blooms also offers great ways to commit to spreading kindness to the community. Check out our Volunteer Signup  page or our Ways to Give page to become a joymaker today!
Stay up to date on our big annoucements, volunteer opportunities, future impact stories and so much more!