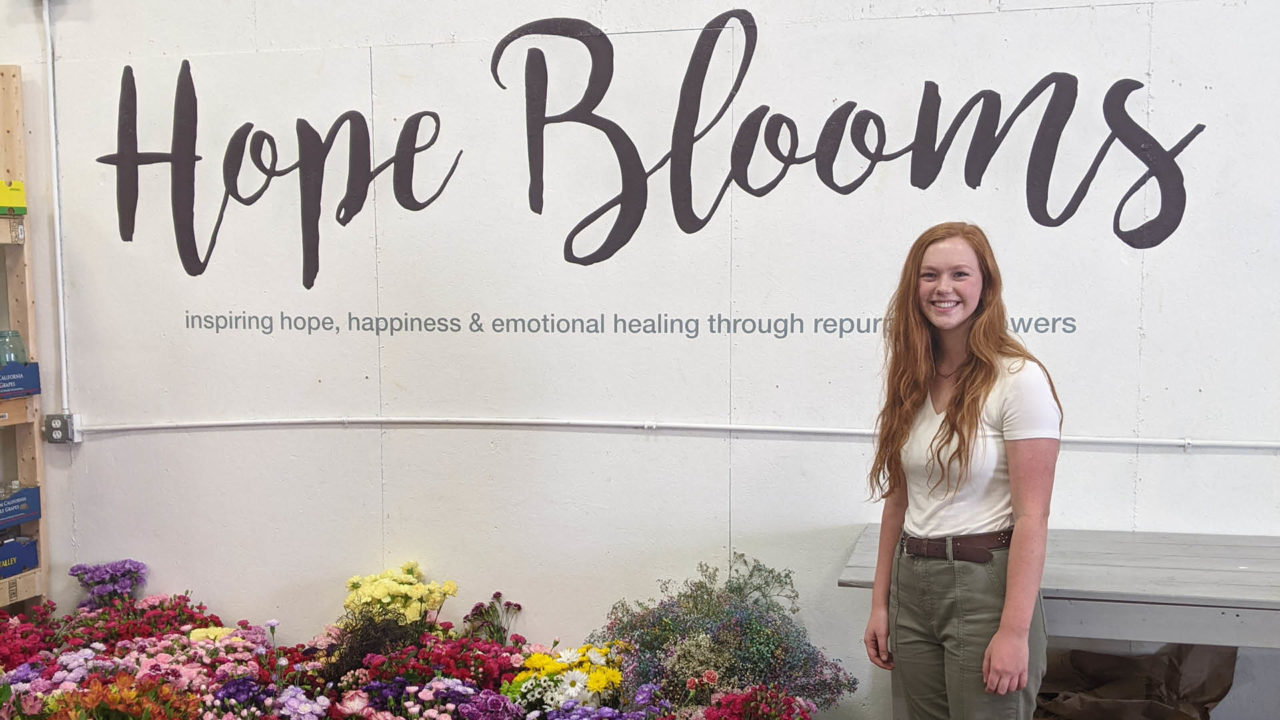 Volunteer Joy Maker: Nora Murphy
June 15, 2021 | Written by
We are so grateful to have a wonderful group of volunteers to help us tend to our community, and we're happy to introduce you to: Nora Murphy
Volunteering with Hope Blooms since: 2021
Where do you live?
I grew up in Graceville, MN, and now I live in Fargo.
Why do you choose to volunteer with Hope Blooms?
Working at the Ronald McDonald House, I have gotten to see how happy the bouquets from Hope Blooms make people, and I want to be a part of making that happen!
Why is giving back in your community important to you?
We all have a light to shine and using our gifts to make a positive impact and love on others as well is a great way to do that.
Name of the most joyful moments in your life.
Being by the ocean or in the mountains. I love seeing new places and soaking in all the beauty!
What's a hidden talent or something no one would ever guess about you?
I play guitar and ukulele.
What's your favorite quote?
Whatever makes you feel the sun from inside out, chase that.
When you're not spreading joy with Hope Blooms, how do you spend your time?
Making things for people – baking and crafting! I also enjoy gardening and spending time with family and friends.
What's your favorite flower and why?
Peonies. I love how big and full they bloom. I especially love light pink ones!
Stay up to date on our big annoucements, volunteer opportunities, future impact stories and so much more!