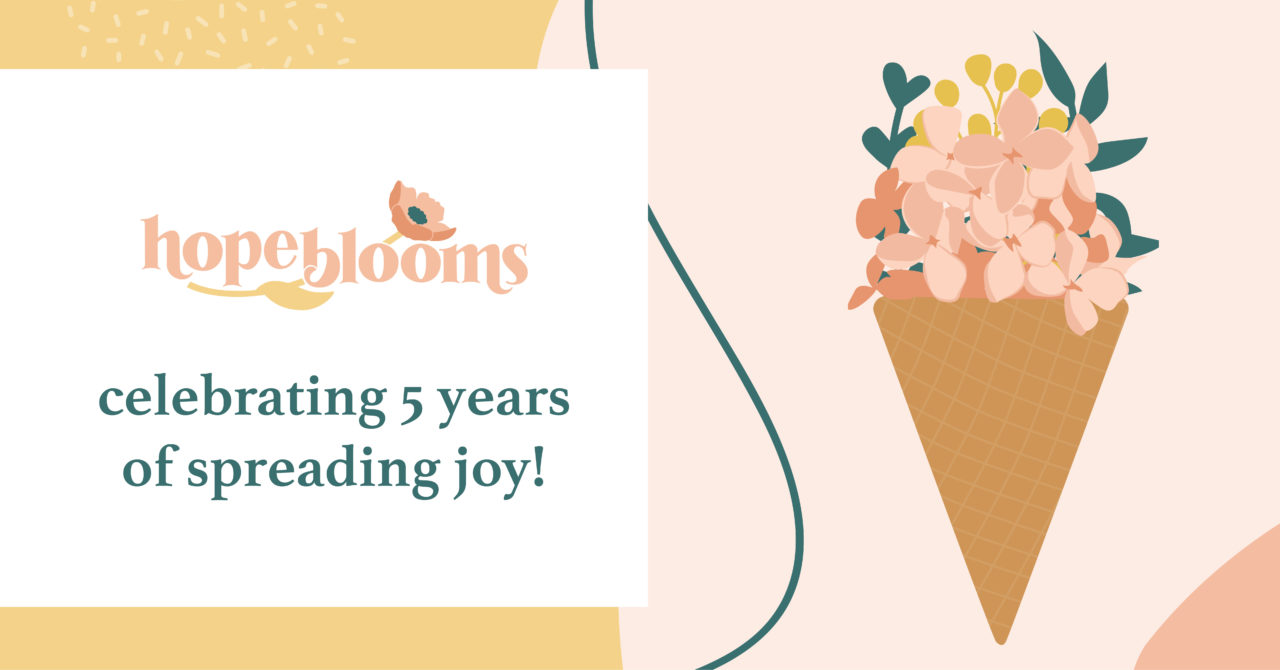 Hope Blooms 5th Birthday Celebration!
Sunday, July 18, 2021 | 4:00 pm - 6:00 pm
758 34th St. N., Suite O, Fargo, ND 58102
Make National Ice Cream Day extra sweet with a double scoop of kindness!
Hope Blooms turns 5 on July 18! With your support, we've spread happiness around like sprinkles – making and donating more than 27,000 bouquets to people in our community.
We're celebrating our birthday with an ice cream social on Sunday, July 18 from 4-6 p.m. Join us at our shop, 758 34th St. N., Suite O, for a cold treat* sponsored by Collins and Krank, and Choice Bank. *while supplies last.
We'll have live music, birthday games, a photo booth, bouquet making station and more!