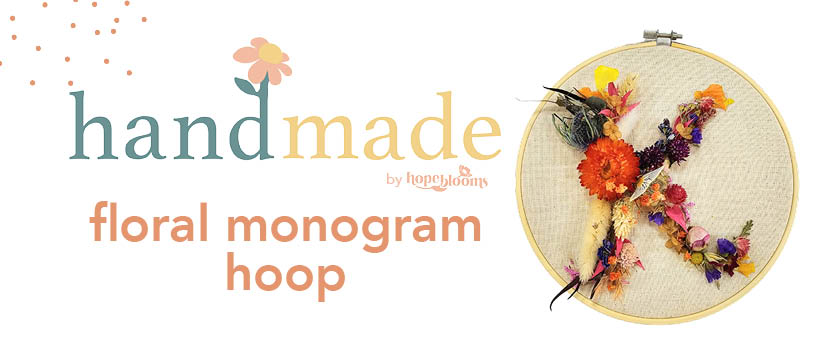 handmade by Hope Blooms: Floral Monogram Hoop (July 20-21)
Thursday, July 20, 2023 | 6:00 pm - 7:00 pm
Hope Blooms, 758 34th St. N., Suite O, Fargo, ND 58102
Join us for a hands-on class creating a one-of-a-kind dried floral monogram hoop!
The class is $35 per person, and all supplies are included.
All proceeds benefit Hope Blooms.
Handmade is an ongoing series of joy-filled do-it-yourself, crafty projects that inspire creativity, connection and contentment.
Thank you for supporting the mission of Hope Blooms!
DATES & REGISTRATION
Click on the date to register.
LOCATION
Hope Blooms permanent location: 758 34th St. N., Suite O in Fargo.