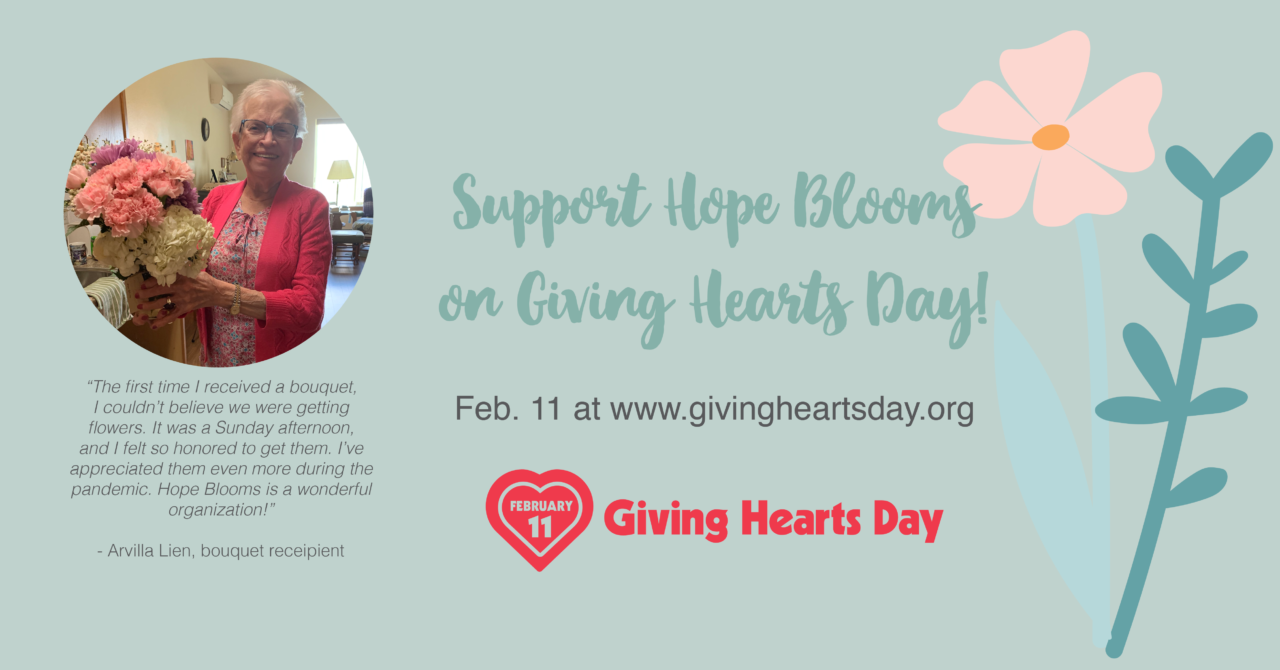 Thursday, February 11, 2021 | 12:00 am - 11:59 pm
Help us deliver joy to our communities by supporting Hope Blooms on Giving Hearts Day!
We're asking for your help in spreading joy because we know our work's too powerful for a pandemic to destroy. This year has kept many in our community apart — but it cannot keep them from the impact of your giving heart. We hope that you'll support us this Feb. 11. A donation to Hope Blooms would be truly extraordinary. Funds raised on Giving Hearts Day are matched and multiplied, which significantly expands the joy and hope we can provide.
Donations made to Hope Blooms at 
www.givingheartsday.org
 on Feb. 11 will be multiplied through the generosity of our matching donors. Thank you so much!
Virtual hugs & high-fives,
Hope Blooms
Preschedule a Gift
You can also pre-schedule a Giving Hearts Day donation now through Feb. 10 by following these quick steps:
1. Find our page: 
http://bit.ly/hopebloomsGHD
2. Add your donation amount, and go to your cart to check out
3. Make sure "Pay on Giving Hearts Day, February 11, 2021″ box is checked cart when you complete your order.
4. Your gift will be processed on Giving Hearts Day.