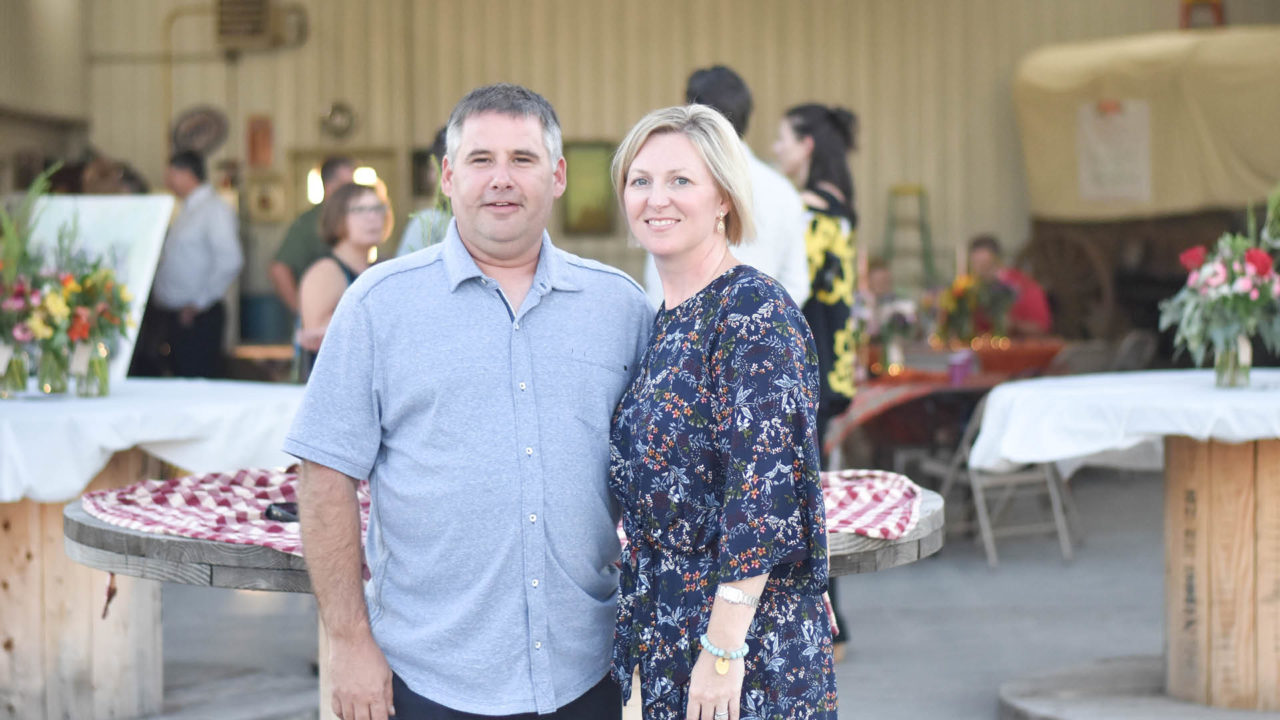 A Place For Hope: APM Supports Hope Blooms Through Donated Shop Space
November 12, 2019 | Written by
Located in Fargo, ND, APM manages residential and commercial properties throughout the Red River Valley. APM prides itself on providing a great client experience during the rental process.
Another value that's important to APM is being a strong community partner through relationship building and support for local businesses and nonprofits. And that's where Hope Blooms comes in.
Since 2018, Hope Blooms has called its shop off 7th Ave. N. home, in large part through the generosity of APM and its owners, the Alsop family.
The shop space has become a place for community. People come to the Hope Blooms space for hope, healing and joy – as evident by the hundreds of people who serve the Hope Blooms mission through volunteering every year.
Families have come to us to repurpose the flowers from their loved one's service, teams have come to us wanting to make an impact and strangers have become friends volunteering at our table.
Read more about how the partnership with APM has made our community space a reality in a Q&A with Jessica Alsop.
How did you learn about Hope Blooms?
The founder, Kelly, is a dear friend of ours. Kelly and I first met while working at an engineering firm together. My husband, Andy, and I enjoy spending time with Kelly, her husband, and their boys.
When we learned that Hope Blooms had hoped to grow and find a more permanent space, we knew that we had commercial space available and felt it was a great fit to support the organization.
Many may know the story about Hope Blooms' humble beginnings in Kelly's basement – but a real turning point for the organization was the addition of the shop space. Can you tell me how it feels to know that APM has played such an impactful role in the growth of Hope Blooms?
Both my husband and I have lost a parent, and we appreciate the mission of Hope Blooms for the joy they bring to others by repurposing flowers. We are so happy to be a small part of helping reach more members of our community and brightening their day.
Are there other ways that APM gives back, or you and your family give back?
APM supports Gethsemane Cathedral, NDSU through Team Makers, and we also support several community events through the United Way and the Fargo Food truck festival.
Our family appreciates being part of a community where giving back is so important and we enjoy teaching our children about giving back and what it means to support our community.
When you think of Hope Blooms, and your family's role, how does it make you feel?
We are so proud of Kelly and the board that guides Hope Blooms and feel honored to partner in providing space to create joy and remind people how much they matter.
Have you helped volunteer with Hope Blooms? Why would you encourage others to get involved? 
I have! Volunteering at Hope Blooms is such a positive experience and knowing you are bringing a smile to someone's face makes you leave with a full heart. I would encourage anyone to come see what it is like to be a joy maker!
As a business owner, why do you believe in giving back? Why would you encourage other business owners to consider the ways they give back? 
We believe giving back is an important part of being a community member. We all benefit from the community we live in and it is our job to make it a better place.
There are many ways to get involved as a community member, business or family. It also shows your employees that they matter and the community they live in matters to you and your business.
Flowers are really important at Hope Blooms! What is your favorite flower?
The flower I love is actually a berry – snow white hypericum berry.
Stay up to date on our big annoucements, volunteer opportunities, future impact stories and so much more!